Clergy and Staff
Clergy and Staff
Yosie Levine
Rabbi
[O] 212-724-2700 x103
[E] ylevine@jewishcenter.org
Rabbi Yosie Levine joined The Jewish Center's rabbinic team in 2004. He earned a BA in English and Comparative Literature from Columbia College and remains an active alumnus. A Wexner Graduate Fellow, Rabbi Levine received rabbinic ordination from the Rabbi Isaac Elchanan Theological Seminary and was the winner of RIETS' writing prize. He holds an MPA in Public Policy from NYU's Robert F. Wagner Graduate School and is currently pursuing a doctoral degree in Early Modern Jewish History at Yeshiva University's Bernard Revel Graduate School. During his sabbatical, he will be a visiting research fellow at the Hebrew University in Jerusalem. He is writing on Hakham Zevi, religious zealotry and the nature of rabbinic responsa in the early modern period.

Rabbi Levine served as Rabbinic Intern, Assistant Rabbi and Associate Rabbi at The Jewish Center where he received practical rabbinic training and mentoring from Rabbi Ari Berman. Before joining the Center, he served as the educational director of the Lauder Foundation's Beit Midrash in Berlin, Germany and as the visiting scholar of Congregation Knesseth Israel in Birmingham, Alabama.
Rabbi Levine has taken a leadership role on the issue of day school affordability and serves as the chair of Manhattan Day School's Political Advocacy Committee. He is co-chair of the Manhattan Eruv and is active in numerous communal organizations including AIPAC and the Beth Din of America and serves on the Board of UJA-Federation of New York. Rabbi Levine's wife, Rachel, is a clinical psychologist in private practice in Manhattan. They are the proud parents of Akiva, Yehoshua, Ari and Judy.
Many of Rabbi Levine's sermons are available online.
Dovid Zirkind
Associate Rabbi
[O] 212-724-2700 ext. 119
[E] dzirkind@jewishcenter.org
Rabbi Dovid Zirkind, a native of Baltimore, Maryland, joined The Jewish Center clergy in July 2012. After two years of study at Yeshivat Kerem B'Yavneh in Israel, Dovid continued his education at Yeshiva University. There he received his undergraduate degree in Psychology, graduating from the Yeshiva Program with honors. Upon graduation, Rabbi Zirkind attended the Rabbi Isaac Elchanan Theological Seminary, studying in the Marcos and Adina Katz Kollel. In 2010, Rabbi Zirkind joined the Yeshiva University Torah MiTzion Beit Midrash of Toronto, where he studied full time in the Beit Midrash and served as Rabbinic Assistant at Shaarei Shomayim Congregation. In that role, Rabbi Zirkind taught classes throughout the Greater Toronto Area, crafted programs and curricula for adults, college students and children alike and trained under a number of the communities leading Rabbis.
In his role as Assistant Rabbi of The Jewish Center, Rabbi Zirkind services the full gamut of our membership. He is the director of our Adult Education program, Jewish Center University, leads our daily minyanim and heads our Young Leadership Minyan and programming. Internally, Rabbi Zirkind teaches a number of ongoing classes and shiurim, including Talmud, Contemporary Ethics and Jewish Law. He believes that passionate Torah Study should be text based, highly engaging and grapple with the major issues of our time. In the broader community, Rabbi Zirkind increasingly represents our shul as well. He is teacher at Manhattan Day School and a frequent lecturer in local institutions including; the JCC, West Side Sefardic Synagogue, Congregation Rodeph Shalom, the RIETS Rabbinic Training Seminar and others. In addition, as a UJA Federation Grant Recipient, Rabbi Zirkind currently leads the inaugural cohort of The Jewish Center Social Action Fellowship (JCSAF). Together with his wife, Ariella, the Zirkind's lead sought after personalized marriage workshops, which include Chattan & Kallah classes and ongoing Taharat HaMishpacha and fertility counseling for young families.
To read some of Rabbi Zirkind's recent sermons and shiurim click here.
Rabbi Zirkind is married to Ariella Zirkind, a Chicago native and graduate of Stern College for Women. Ariella recently received her Master's in Public Administration from Baruch College in Manhattan. She is a certified Kallah Teacher through the National Council of Young Israel and plays an active role in the West Side Community Mikvah and Chevra Kaddisha. The Zirkind's are the proud parents of three young daughters, Amira, Gali and Kayla.
Chaim David Berson
Cantor
[O] 212-724-2700 x113
[E] cdberson@jewishcenter.org
Cantor Chaim Dovid Berson, born and raised in Jerusalem, is the Chief Cantor of the prestigious Manhattan Jewish Center.
Cantor Berson received his education at the Mir Yeshiva in Jerusalem. Subsequently, he graduated from the Tel Aviv Cantorial Institute, receiving an unparalleled quality of training in Chazzanut, voice skills, and the Mesorah of our Tefilah, under the personal tutelage of the world-renowned Cantor Naftali Hershtik and composer Raymond Goldstein.
His mellifluous, lyrical tenor voice, his deep knowledge in music and Tefilah as well his personal charisma, make Cantor Berson unique in his craft and much sought after as a Chazzan and singer.

Cantor Berson is currently spearheading the OU Nussach Ha'Tefilah Initiative whose goal is to work with communities and Ba'alei Tefilah to disseminate knowledge and awareness of the guidelines of our Mesorah in Nussach HaTefilah.
An internationally acclaimed Chazzan and Hassidic music singer, Cantor Berson has performed at music festivals throughout North America, Israel, and Europe. Cantor Berson has led several missions to Poland, teaching and inspiring visitors of all ages to connect to their Jewish roots and learn about the life and destruction of European Jewry. He was invited to the United Nations General Assembly, where he recited a memorial prayer for the victims of the Holocaust, has performed on Central Park's Summer Stage in a concert celebrating Israel, as well as at the Krakow Jewish Festival, and was a featured singer with the Jerusalem Symphony Orchestra.

Cantor Berson has served as Associate Cantor at the Shaar HaShamayim Synagogue in Montreal and the Ohel Leah Synagogue in Hong Kong, and is constantly in demand to lead services in prestigious synagogues worldwide, including the Great Synagogue in Jerusalem.

Often accompanied by his own guitar playing and demonstrating a broad repertoire of music, he is a favorite artist at popular Jewish music concerts, weddings, and events.
As a versatile singer of contemporary Jewish music, Chaim Dovid is currently working on completing his debut album, featuring original songs.
Ora Weinbach
Community Educator
[E] oweinbach@jewishcenter.org
Ora Weinbach teaches Limmudei Qodesh and serves as the 9th Grade Dean at the Abraham Joshua Heschel High School. Before assuming the role of Community Educator at the Jewish Center, Ora was the Community Educator at the Young Israel of Scarsdale for three years. She earned her degree in Jewish Education from Yeshiva University as a member of the first graduating cohort of the Legacy Heritage Fellowship Program and has been honored to teach Jewish learners of every age. She completed a certification in Sexuality Education and teaches human sexuality both to teens and parents; she also consults with Jewish Day Schools on sexuality education curriculum development and execution.
Noach Goldstein
Resident Scholar
[E] ngoldstein@jewishcenter.org
Noach Goldstein is a fellow in the Bella and Harry Wexner Kollel Elyon at the Rabbi Isaac Elchanan Theological Seminary. He is also completing an M.A. in Medieval Jewish History at the Bernard Revel Graduate School of Yeshiva University, and delivering a weekly Talmud shiur to the undergraduate community at the Columbia University Hillel.
Noach spent two years studying at Yeshivat Har Etzion in Israel prior to completing his B.A. in History and English at Yeshiva University's Schottenstein Honors Program while studying with Rabbi Michael Rosensweig. He subsequently joined the Semicha Honors Program at the Rabbi Isaac Elchanan Theological Seminary, where he was the Editor-in-Chief of the Beit Yitzchak Torah journal. Noach and his wife, Alexis, are thrilled to be part of the Jewish Center community.
Avi Feder
Senior Intern
[E] afeder@jewishcenter.org
Avi Feder is a 4th year Rabbinical Student in the Semikha program at Yeshiva University's Rabbi Isaac Elchanan Theological Seminary. He learned at Yeshivat Ohr Yerushalayim in AnchorIsrael for 2 years before graduating from Yeshiva University's Sy Syms School of Business with a degree in Business Management & Marketing. Avi is excited to be joining the Jewish Center community; a community he served in his former capacity as the Director of Manhattan NCSY. Living in Washington Heights, he makes regular use of the pedestrian paths on the nearby the George Washington Bridge, whose running lanes have become his personal running track.
Eliezer Buechler
William Fischman Rabbinic Intern
[E] elie.buechler@gmail.com
Elie Buechler is a third year rabbinical student at Yeshiva University's Rabbi Isaac Elchanan Theological Seminary and a doctoral student at its Bernard Revel Graduate School of Jewish Studies studying Medieval Jewish History. He is an AIPAC Leffell Fellow, Straus Semikha Fellow, and a Limmud NY-Hartman Fellow. He graduated from Brandeis University majoring in Near Eastern & Judaic Studies with a minor in Art History, where he also served for two years as the intern for the OU-JLIC on campus. He spent one year learning at Yeshivat Orayta in Jerusalem. Elie, and his wife, Tamar, are delighted to be a part of The Jewish Center.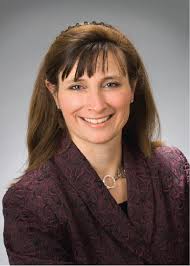 Dr. Erica Brown
Community Scholar
[E] ebrown@jewishcenter.org
Dr. Erica Brown is an educator and author who consults for the Jewish Agency and other Jewish non-profits. She previously served as the scholar-in-residence for The Jewish Federation of Greater Washington, where she directed the Jewish Leadership Institute. She also held that position at the Combined Jewish Philanthropies. Erica was a Jerusalem Fellow, is a faculty member of the Wexner Foundation, an Avi Chai Fellow, winner of the Ted Farber Professional Excellence Award, and is the recipient of the 2009 Covenant Award for her work in education and the 2012 Bernie Reisman Award (Hornstein Jewish Professional Leadership Program, Brandeis University). Erica has degrees from Yeshiva University, University of London, Harvard University and Baltimore Hebrew University. She lectures and writes widely on subjects of Jewish interest and leadership and lives with her husband and four children in Silver Spring, Maryland.
She writes a monthly column for the New York Jewish Week and has blogged for JTA, Psychology Today and Newsweek/Washington Post's "On Faith" and tweets on one page of Talmud study a day at DrEricaBrown. She also writes Weekly Jewish Wisdom. Erica is the author of 10 books. Access her articles and the books she has written at ericabrown.com.

Aaron Strum
Executive Director
[O] 212-724-2700 x107
[E] astrum@jewishcenter.org
Aaron Strum joined The Jewish Center in September 2008. He holds a B.S. Degree in Management from Touro College. Aaron came to The Jewish Center with over 12 years of experience as an Executive Director, having served in that capacity at Congregation B'nai Torah in Indianapolis and the Jewish Community Center of Paramus in Paramus, NJ. Aaron was born in Brooklyn and raised in Staten Island.

Samantha Zwick
Director of Programming and Communications
[O] 212-724-2700 x110
[E] Samantha@jewishcenter.org
Before making her move to the Upper West Side, Samantha, a native Michigander, graduated from the University of Michigan with a B.A. in Communication Studies. With prior professional experience in the fashion industry in Communication focused positions in combination with her excitement of UWS Jewish life, Samantha is thrilled to take on the role of furthering the exhilaration of Jewish life at the JC.
Jenn & Gaby Minsky
Youth Directors
[E] jennandgaby@jewishcenter.org
Gaby is a born and bred Londoner and moved to the UWS two years ago. He is a real estate broker by profession and enjoys the opportunity this provides to see different neighborhoods of New York. He has experience as a youth leader that stems from his past involvement with Bnei Akiva in the UK. Gaby has also led Shabbat afternoon groups for pre-school age boys. He enjoys playing and watching tennis and soccer.
Jennifer, originally from New Jersey, has been living on the west side for 5 years. She has taught first, second, and third grades in a public school and currently teaches Basic Skills to children needing extra support in reading and math in grades K-3. She has camp counseling experience, has led a variety of Shabbat groups such as Bnos on Shabbat afternoons and recently started a children's program at MJE's beginner service. Jenn loves spending time with her new puppy, cooking, working out and hosting events.
Gaby & Jenn met in 2012 and were married in 2013. They are excited to join The Jewish Center family, contribute their new and exciting ideas and look forward to getting to know The JC families.
Batsheva Ritholtz
Clergy Assistant
[O] 2127242700
[E] batsheva@jewishcenter.org
Batsheva 'Leibtag' Ritholtz was born in Dallas, TX and was raised in both St. Louis, MO and Long Island, NY. After completing high school, she attended Tiferet, a gap-year Seminary program in Ramat Beit Shemesh, Israel. Batsheva received a BA in Psychology from Queens College and has since then engaged in a number of professional experiences including teaching dance classes at Fitwize 4 Kids and managing Central Perk, a popular café located in Cedarhurst, NY. Batsheva was married to Jeffrey Ritholtz in December, 2011 and currently resides on the West Side of Manhattan.
Saba Lawrence
Administrative Assistant
[O] 212-724-2700 x100
[E] saba@jewishcenter.org
Born and raised in Pakistan, Saba comes to The JC with years of experience as Administrative Assistant at Manhattan Pentecostal Church. She received her Bachelors Degree in Arts and Education and taught junior high school for many years before coming to New York. Saba volunteers as a Sunday school teacher at her church.
Polina Berdich
Controller
[O] 212-724-2700 x101
[E] pberdich@jewishcenter.org
Polina Berdich has been working as the Controller of The Jewish Center since August of 2005. Polina received her master's degree from Odessa University and her bachelor's degree from Touro College in New York. Born in Ukraine, Polina immigrated to America a long time ago with 15 years of experience in accounting. In New York City, she has worked as the Controller of Congregation Habonim for over five years and as a Full Charge Bookkeeper for Calleo Development Co. prior to that. She and her family currently reside in Brooklyn.
Shiffy Friedman
Yoetzet Halacha
[C] (646) 598-1080
[E] nycyoetzet@gmail.com
Shiffy Friedman graduated from Nishmat's Miriam Glaubach Center's U.S. Yoatzot Halacha Fellows Program in 2015. She has been counseling women in the area of women's health and halacha, both through her role as Yoetzet Halacha in Westchester County and through teaching brides and couples before marriage. Shiffy has taught at SAR Academy and currently teaches at Ma'ayanot Yeshiva High School. She received her B.A. in Judaic studies from Stern College and a dual M.A. in Education and Jewish studies from New York University. Prior to that, she spent a year studying in Israel at the Stella K. Abraham Beit Midrash for Women in Migdal Oz. She and her husband, Rabbi Noam Friedman, live with their two children, Avital and Adir, in Morningside Heights, where they serve as the OU-JLIC couple at Columbia/Barnard Hillel. They look forward to getting to know members of the broader Manhattan community.
Wed, May 23 2018
9 Sivan 5778
Service Times
Today's Calendar
Shacharit

: 7:00a
Daf Yomi

: 7:45a
Shacharit

: 8:00a
Minchah/Maariv

: 8:00p
---
Tomorrow's Calendar
Shacharit

: 7:00a
Daf Yomi

: 7:45a
Shacharit

: 8:00a
Minchah/Maariv

: 8:00p
---
Friday Night
Minchah/Maariv

: 7:00p
Candle Lighting

: 7:57p
Shabbat Day
Hashkama

: 7:45a
Shacharit

: 9:00a
Young Leadership

: 9:30a
Minchah/Maariv

: 7:50p
Havdalah

: 8:57p
Parshat Nasso
Shabbat Mevarchim
View Calendar
Become a Member Today!
Click here for more information about how you can become a member of The Jewish Center.
Wed, May 23 2018 9 Sivan 5778